Faldo Design Embarks Upon Landmark Portuguese Project
Aug 07 / 2009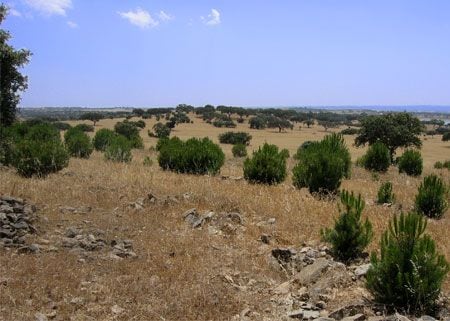 Nick Faldo today announced details of a 36-hole golf course design project at the Monte Rocha Golf Resort in the Alentejo, southern Portugal.
Monte Rocha will be Faldo Design's third project in the popular golfing destination of Portugal (following 18-hole assignments in the Algarve and Madeira) and its first in the beautiful region of the Alentejo. Featuring an 18-hole Championship course, a 9-hole resort course and a 9-hole par 3 course, the company intends to offer three diverse golfing experiences with varying degrees of challenge - although all will be built with the same strategic test in mind that has become Faldo Design's hallmark. Set amidst 500 hectares of rolling countryside, the courses will form the centrepiece of an integrated golf resort project that will include state of the art practice facilities and luxury accommodation including a 5-star spa hotel.
Faldo commented: "The land that we have been given to work with at Monte Rocha is not only visually striking but wonderfully contoured, with a topography that lends itself perfectly to golf course design. This means that we should end up with three really natural looking golf courses that impose very little upon this lightly wooded, farmland location. Our layouts take full advantage of the elevation changes on site, playing up, down and across its rolling valleys.
"We're keen to create three courses of very different character with the championship layout wrapped around the extremities of the site occasionally offering spectacular views down towards the Monte da Rocha Reservoir. With copses peppering the site, the layout will incorporate these attractive, natural trees which offer real strategic and aesthetic opportunities across all of the courses. There is plenty of scope for three very individual layouts that will excite and inspire every standard of golfer, from the seasoned professional to the casual weekender."
Roger Abraham, the owner of Monte Rocha, and a previous chairman of Quinta do Lago SA added: "I am delighted that we have secured the expertise of Nick Faldo's design team, and the powerful branding the Faldo name will bring to this beautiful area just north of the Algarve."
The company's project at Monte Rocha joins a growing portfolio of courses that spans every habitable continent in the world. With a recent project announced at the Lavasa Hill Station in India; courses set to open in Ireland (Lough Erne Golf Resort in Co. Fermanagh), Montana (The Wilderness Club) and the Dominican Republic (the Faldo Legacy Course at Roco Ki); as well as new projects in the pipeline in such contrasting destinations as Mexico, South Africa and Vietnam, Faldo Design is fast becoming recognised as one of the most pioneering golf course design companies in the industry.