Renovate
Identify and resolve essential and ongoing works, including maintenance, drainage and irrigation issues
Improve playability and strategy for the modern game, taking into account improvements in playing equipment
Use and enhance site characteristics, including original design intent and style, and with particular attention to improving environmental and ecological value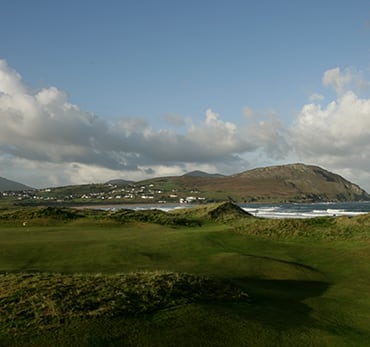 Case Study
Old Course – Ballyliffin Golf Club, Ireland

The old course at Ballyliffin Golf Club is an integral part of the surrounding landscape and draws its character from the dunes in which it sits. However, with only fifteen bunkers throughout the entire course, its strategic complexity needed refining.
Hole-by-hole on site, Faldo Design identified areas that needed greater definition, both visually and strategically, removing some existing bunkers and introducing new revetted ones.
One hole in particular changed dramatically – the 14th fairway was redirected closer to the shore through natural rolling duneland, whilst two greens were enlarged and extra tees were introduced to add length on a number of holes. The result is a naturally classic and thought-provoking links that challenges all levels of golfer.