Nick Faldo Opens Lakeview Golf Club in Kunming
Feb 20 / 2008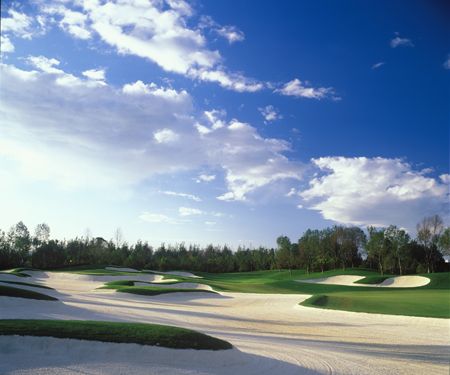 Nick Faldo recently visited Kunming in the beautiful Yunnan Province in south-west China to officially unveil Faldo Design's latest spectacular project at Lakeview Golf Club.
Faldo commented: "The setting for our course at Lakeview is visually very stunning. The dramatic Xishan Mountain dominates the skyline and our layout lies close to the shores of the Dianchi Lake. It was an inspirational place to work and I'm certain that players will also marvel at the surroundings and feel compelled to produce their very best golf. In terms of the design style, we've been very sympathetic to the landscape. The course features gently rolling fairways and plenty of striking bunkers that guard the greens and hug the banks of the many small lakes that we've incorporated as water hazards. This is a course that rewards the thoughtful golfer and I'm sure that players of all abilities will relish playing this intriguing layout. More than anything I hope that it will prove to be a strategically exciting and extremely enjoyable round of golf."
During his visit, Faldo delivered two golf clinics: one for members and friends of Lakeview; and one for potential golfing stars of the future as part of his youth development programme, the Faldo Series Asia, which stages its annual Yunnan Championship at Lakeview. Faldo also hosted a formal gala dinner in Lakeview's stylish clubhouse.
Dave Goh of Lakeview Golf Club added: "We're truly delighted and thrilled with the finished product that Faldo Design has delivered to us here at Lakeview. It is a superb layout and our membership is naturally proud that their golf course is already being acclaimed as one of the finest in all of China."
Click here to see more on Faldo Design's work at Lakeview Golf Club.