Sir Nick Faldo – The Legend
As a former World No. 1 player, six-time Major Champion, iconic Ryder Cup figure and World Golf Hall of Fame member, Sir Nick Faldo is the most successful European golfer in history.
Sir Nick established his place as one of golf's all-time greats with his three Open Championship and three Masters victories at esteemed venues such as Muirfield, St. Andrews and Augusta National. He represented Europe a record eleven times in the Ryder Cup and is one of the most prolific points scorers in the events history. Between 1992 and 1994, Sir Nick held the record for the most successive weeks (81) at the top of golf's World Rankings.
Awarded a knighthood by Queen Elizabeth II in 2009 for his services to golf – the only British golfer in the modern era to receive such an honour – Sir Nick Faldo was also named 2012 Ambassador of Golf by the PGA Tour for fostering the ideals of the game on an international level.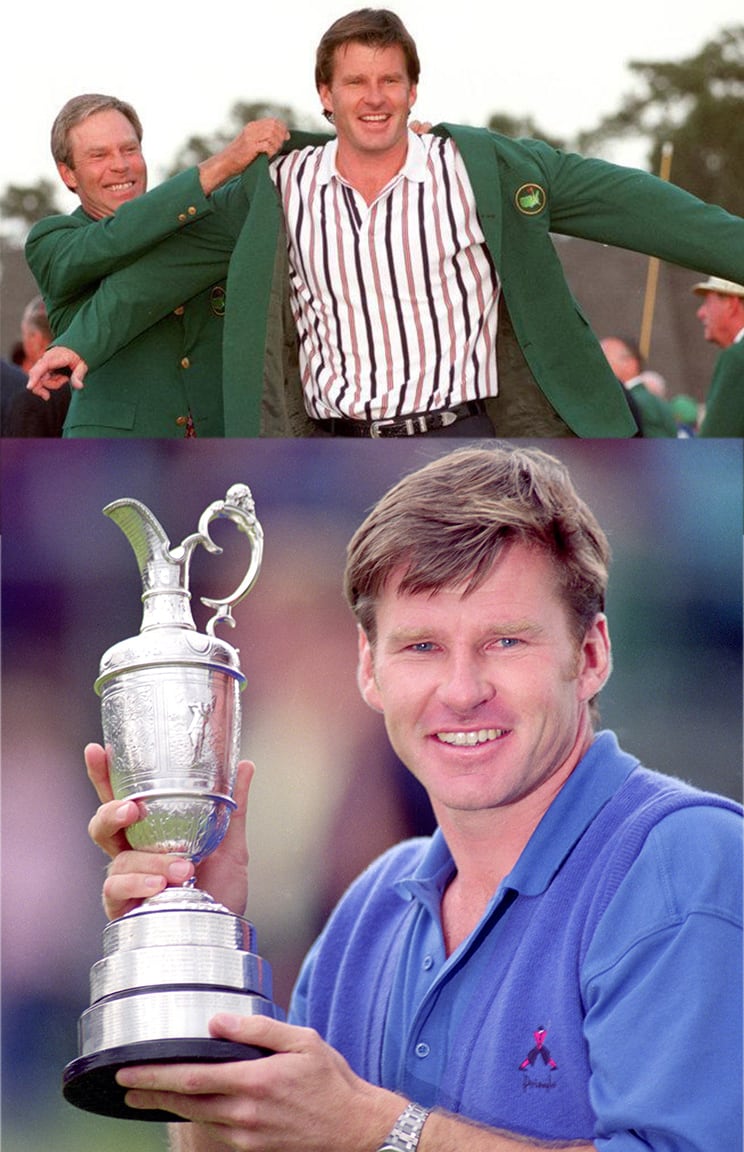 Knighted by Queen Elizabeth II for services to golf, 2009
No. 15 'Most Powerful People in Golf' (Golf Inc.), 2011
18th Greatest Golfer of All Time (Golf Digest), 2000
World Golf Hall of Fame Member, 1997
Golf Course Designer of the Year (World Golf Awards), 2016
Honorary Lifetime Achievement Award for Outstanding Contribution to the Golf Tourism Industry (IAGTO), 2006
Faldo Brand Profile
A reduced playing schedule that includes only select tournaments allows Sir Nick Faldo's involvement at the highest levels of the game to continue: as an acclaimed course designer, as Lead Golf Analyst for the PGA Tour on international television networks, and through junior player development with the Faldo Series. Sir Nick Faldo also has his own high quality international family of wines.
Sir Nick has an exceptionally high international profile and his stature as a golf course designer is recognised as premium tier.
Whether measured by the green fees that Faldo Design courses command, or the success of properties where our acclaimed courses are featured, the Faldo brand and name give affiliated real estate, resort and recreational properties added marketing value, media impact and global recognition.