What Makes a Faldo Design?
Jul 09 / 2009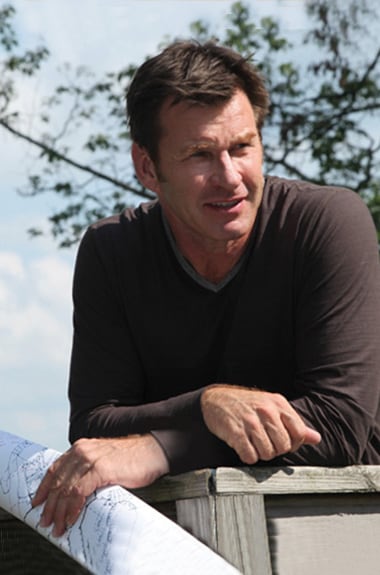 Here, Nick Faldo talks about his passion for course design and what it is that keeps him pulling on the design boots at such far-flung projects throughout the world:
With my schedule it's not unusual for me to find myself circling the globe a couple of times a year and I think it's fair to say that Faldo Design is certainly helping to keep me in Air Miles! We're currently working on every habitable continent in the world and that diversity is definitely one of the things that helps to fuel my passion for golf course design.
As a company we've been lucky to experience real variety among the projects that we've been working on: from the jungles of South East Asia, to the deserts of Africa or the beaches of the Caribbean. It's not unusual for me to be tramping across the dramatic hills above Rio de Janeiro or looking out over the Irish Loughs, and I hope that this variety – and the fact that we treat every site that we work on as entirely individual – is helping to give players that have visited Faldo-designed courses a sense for the unique character and individuality that we strive for in our work.
Two of the things that we talk about most often at Faldo Design are strategy and 'memorability'. I want players to fully engage with a Faldo Course, to be inspired by the options that we're offering off the tee and to feel that they've been presented with a broad range of golfing situations and interesting puzzles to solve. We also want people to come away hoping that they'll have the opportunity to play the course time and time again. Ours are golfing experiences that we design to live long in the memory – not only because of the dramatic setting that we so often work in; but also because of the strategic character that we try and weave through all of our layouts across the Faldo Design portfolio.
As a course designer, I often think that this is a job of degrees, of subtlety rather than one that demands big statements or overblown gestures. The most satisfying jobs are often the ones where the land lends itself so perfectly to being a golf course that the layout virtually suggests itself; sometimes, all it takes is a bit of a tickle to create something spectacular. The real satisfaction lies in discovering and unveiling the golf course that's already there, rather than moulding the land to a specific vision or a pre-determined idea. That's why no two Faldo Design courses will ever be the same and why I get so much from the challenge of the process.
It's also why I'll quite happily be racking up the Air Miles again this year; you'll hear no complaints from me in that department!